The Pinky:st girls celebrated their TENTH BIRTHDAY yesterday!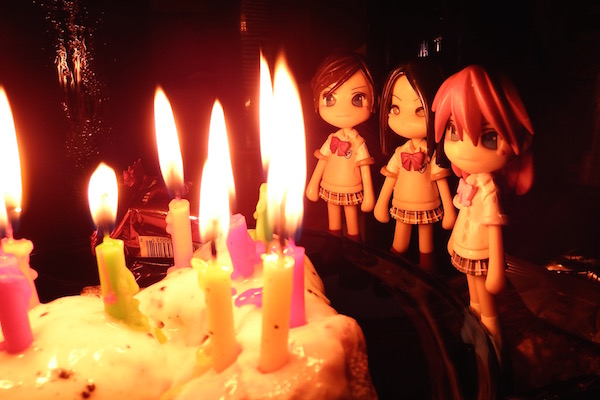 Of course they had a party!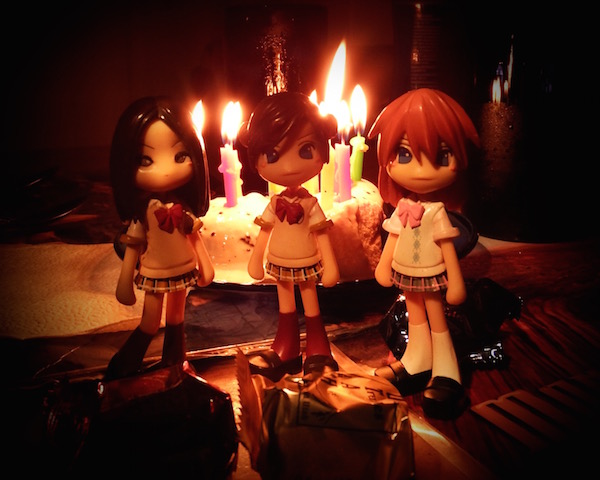 With cake! And ice cream! And real candles… ten of them!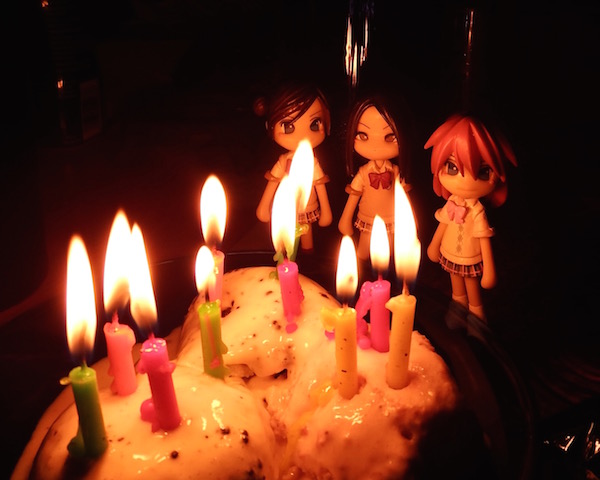 June 29, 2015 marked ten years since the girls' very first photo appearance!
Here's Kokoro in her first photo, taken ten years ago yesterday:

Yes, it's the very same Kokoro (and Reina and Asuka)! Same faces. Same hair. Same outfits they wore to Thailand in December 2005. And oh! How the time has flown! So many places they've seen: Hawaii, Alaska, the American Southwest, the American Mid-West (including the World's Largest Ball(s) of Twine), the American Pacific Northwest, Canada, Thailand, Costa Rica, and of course La Tomatina in Spain!
What exciting adventures will the next ten years hold?